The secrets behind OMEGAPLEX and Hyaluronic Acid
The OMEGAPLEX innovation works on the Micro-Bonds, which hold together the hair fibrils inside each hair fibre and provide hair with strength and structure. During colouring, these Micro-Bonds can break leaving hair dry, brittle and prone to damage. The Color Expert technology OMEGAPLEX reinforces these Micro-Bonds, protecting hair against up to 90% less breakage* during and after colouring.
The new hero ingredient Hyaluronic Acid, which is added in the After Treatment Mask, is deeply moisturising the hair for a perfect care after colouring. It will leave your hair soft and shiny for a long-lasting colour result.
*vs. untreated hair
Bringing together colour & care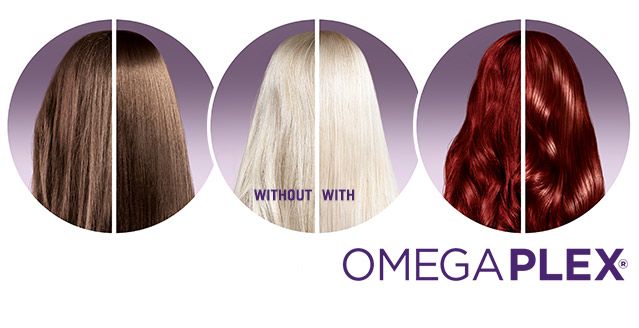 Over the past years, hair damage has become a main focus in hair research. Across the globe, scientists have studied the different damages that can impact hair fibres.

4 main hair damage characteristics have been defined:


Hair breakage
The level of hair damage is often linked to the tendency to break, while combing for instance.
Hair brittleness
Repeated elongation tests reveal that damaged hair becomes less and less resilient over time.
Hair porosity
Hair damage mechanisms are now being studied by measuring the hair porosity. The results suggest that damaged hair has bigger pores leaving the hair vulnerable and subject to faster colour fading.
Hair roughness
Cuticle scales of the hair are irregular and lifted making the hair rough and dry, a condition commonly referred to as "fly-away hair".
 
**Sources: 2010 Japanese Dermatological Association, 2008 Journal of Cosmetic Science, Handbook of Cosmetic Science and Technology 2014.