© Istockphoto
Taking Good Care of Your Hair
Taking care of your hair is as important as any other part of the body. Our hair needs daily care to protect it from environmental stress. We're here to help you find and properly use the most beneficial and protective hair care products that are right for you and your hair.

Classic Hair Care Products
Shampoo is the most common among hair care products. It cleans hair and your scalp and removes the oil. Almost as common is the use of hair conditioners or hair conditioning rinses to make hair silky and shiny. There are also hair treatments for those times when your hair needs extra help to stay beautiful and manageable.
Hair Care Products with Instant Results
There are those times when hair care must be quick without distracting us from our daily routine. Today's hair care products make it easy to keep our hair healthy and beautiful without spending a lot of time caring for it. Leave-in hair treatments save time and effort whilst dry shampoos are great when you want to freshen up your hair on the fly.
More on Instant Hair Care Products
Extra Care for Your Hair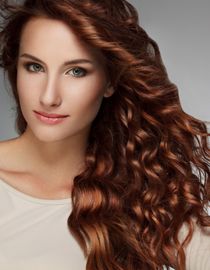 Hair care products don't have to be boring. Appealing fragrances are often mixed in with conditioning ingredients. Shampoos, conditioners and hair treatments can add pleasing fragrances.
Hair Care Products for Your Hair's Special Needs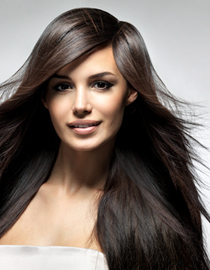 Hardly anyone's hair behaves exactly as it is supposed to behave without individual quirks. Therefore, it makes sense to look for hair care products, which are specially designed to make the best of hair. There are special hair care products for curls, sleek hair, for dry hair and oily hair. Hair oil helps to combat split ends and assists you in getting the upper hand against dry hair and unruly hair. Make sure you pick the ones that are right for you.