© Getty Images
Fuss-Free Hairstyles & Colour
Did you just wake up looking like that? Pulling off a flawless look with minimal fuss and effort is easier than you think and we're going to show you a selection of styles and colours that will keep your style on point but save you that precious time in your busy schedule.
A fuss-free style that embraces your natural texture that requires little or no maintenance throughout the day is just the ticket for the busy week. Here are some of our style suggestions:
Style 1: The Undone Up-do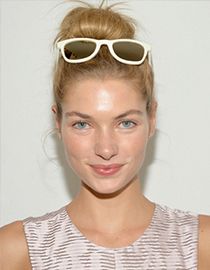 This topknot is a total classic and requires very little effort.
A hair band and a few strategically placed pins or even a chopstick is all you need to keep this look in place.
Style 2: Low Twist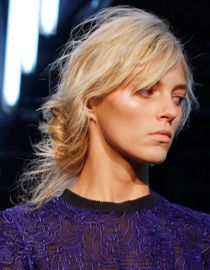 The same basic principles as above but instead of wearing your hair up, try it low and to the side.
Style 3: The Pony
This one is so simple and so chic. Tie it back, and wrap a small section of hair around the hair band to conceal and secure with a hair grip.
Check out our simple video on how to easily create this look at home!
Colour: Color Mask Range
If it's a new colour you're after this season then look no further than our Color Mask range for fuss-free shades - perfect for changing up your look or making a statement!
The rich and creamy texture of Color Mask makes it drip-free and easy to get all over coverage, even on tricky to reach areas at the back of the head and with 100% grey coverage!
Why not try our Color Mask 586 Warm Mahogany and add rich auburn tones to your hair – the perfect winter warmer!
Or if you are more of an Ice Queen, then why not try our Color Mask 910 Pearl Blonde for a super cool blonde look this winter!
If you want to keep it simple with a brunette shade then Color Mask 400 Dark Brown will be your perfect colour. Fuss free colour and fuss free application!
There you have it. Three looks, three shades, no dramas and no excuses for stressing about your style.
Try them out over the holiday season when you're far too busy to make a special effort. Let us handle it for you and look fabulous with less fuss.