© Getty Images
Felder Felder Backstage Masterclass with Armin Morbach
Backstage at any fashion show is always energetic! It's a surprise that designers, stylists and make-up artists can get all their models out on stage on time! Check out our Behind the Scenes video from the Felder Felder A/W 2015 show and see for yourself why we love working with these amazing designers, along with Armin and his team!
Among all of this, Armin and the styling team were working away to create the 1970s inspired beachy waves. You can recreate this look at home using only a few key products:
The Hair Kit
got2b Mind Blowing Xpress Dry Styling Spray
got2b Beach Matt Salt Spray
got2b POWDER'ful
got2b Mind Blowing Hairspray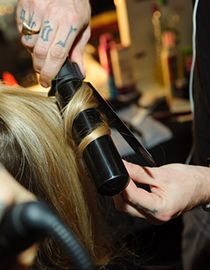 Step 1 
After washing, prep your hair with a spritz of got2b Mind Blowing Xpress Dry Styling Spray. Then roughly blow-dry the hair using a round brush. This will help to reduce your blow dry time and provide that all important heat protection! Now, create a centre parting and using a curling tong, create soft curls.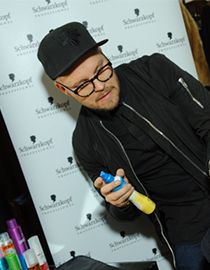 Step 2
Next, take the got2b Beach Matt Salt Spray and spray through the lengths of the hair to add grip and texture - It also helps to soften the tonged curls.
Top Tip
Don't be scared to shake your curls out once you have spritzed the hair as the got2b Beach Matt Salt Spray will hold the style and you want a mussed up finish!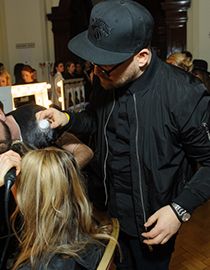 Step 3
Now sprinkle the got2b POWDER'ful through the roots and lengths to add some serious volume to this style.
Top Tip
If you've not used this powder before you can always sprinkle it into the palms of your hands first and rub together before working through the roots.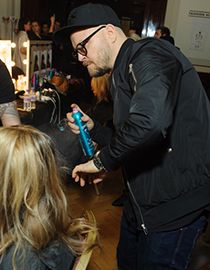 Step 2
Finish the look with a final spray of got2b Mind Blowing Hairspray to fix your style for a volumous flexible hold!
Top Tip
When using hairspray always hold the can 30cm away from your head to allow the product to distribute evenly over the hair.