© Getty Images
Winter Hair Repair
Your hair doesn't need to suffer in the cold this Winter!
As the days get colder we retreat into the cozy indoors. Despite all the styling that will be necessary for the Christmas party season, Winter makes the perfect time to replenish and treat your hair! Embrace the cold winter days and follow our top five tips for restoring your hair:
1. Deep Conditioning is a must!
Combat dull hair by adding a deep conditioning treatment to your hair regime. This will make all the difference in the winter months. Try Essence UltÎme Omega Intensive Mask once a week after shampooing to leave your hair feeling nourished and smooth. The intensive treatment only takes 1 minute to work its magic on your hair, so why not give it ago!
2. Regular trims.
The best way to get rid of dry, split ends is to have hair cut regularly. Only a simple trim is needed and it can make all the difference! Your hair will be left smoother, looking healthier and full of shine.
3. Deep clean to remove product build-up
A clarifying shampoo is a must have in any bathroom! Each day we use hairsprays, mousses, oils, powders and many more styling products to make our hair look amazing, and with the party season fast approaching, we are bound to use more and more products. A deep cleaning shampoo will help to remove buildup of product and restore healthy shine. Why not try Essence UltÎme Biotin Volume Shampoo and Conditioner - these will help to gently remove build up and give you an added volume boost!
4. Protective Styling
Depending on our style, sometimes we need a little help from our straighteners or curling tongs, so if you are going to use these, then a good heat protection spray before styling is a must! got2b Guardian Angel Heat protection spray is our go-to product for heat protection up to 220°C! Sometimes, we could avoid the unnecessary heat damage. So why not try one day a week of no heat styling, maybe try a simple ponytail or chignon bun instead? Even our hair needs a day off!
5. Watch the scarf!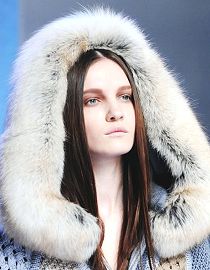 Believe it or not, your choice of winter accessory can damage your hair! Rough fabrics of hats, scarfs and coats touching your hair can lead to the hair losing moisture and ultimately breaking. Staying warm in the winter is essential but us fashionistas need to think of our hair if we want luscious winter locks. Why not try a polo neck jumper that keeps you warm and allows your hair to be free?
Or perhaps and simple top knot to keep hair out of the way? There are plenty of options to mix up your style and keep your hair happy! If a hat is your signature accessory for the winter, then check out our tips here on how to wear them.
As we go full steam ahead into the winter months, keep these tips in mind and your hair will be very grateful! Smooth, shiny, strong hair is the best way to look and feel amazing, no matter what time of year.